BA Type Petrochemical Process Pump
Product type-description:
  BA series petrochemical process pump is a kind of two-end supporting centrifugal pump of horizontal type,single suction,double suction and longitudinally split. It is designed according to API610 standard,BB1 type.This series of pumps has good hydraulic power,comprehensive spectrum,high efficiency and anti-cavitation.According to a large number of experimental data combined with hydraulic analysis software,its hydraulic performance reaches current international advanced level.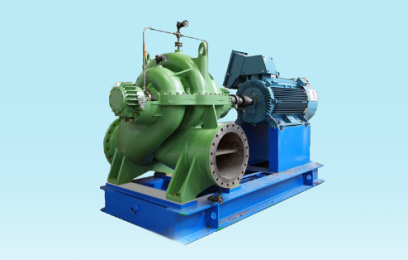 Parameters:
Standard:API610
Capacity:125~12000 m3/h
Head: ~220m
Pressure:2.5MPa
Temperature: -40~200ºC
Application:This series of pump is suitable for conveying clean or particle-containing ,neutral or corrosive media.It is applied in water transport, water treatment, all kinds of power plants and petrochemical industries.
Cross-section Diagram: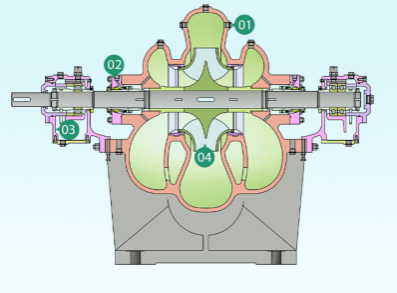 1.Design pressures of pump cover and pump body are 2.5 MPa.There're reserved holes for high point venting and seal flush.
2.API682 standard seal chamber,and different seal forms can be configured according to operating conditions and user requirements.
3.API standard bearing configuration,separated structure;jack bolt makes maintenance and installation easy.Reserved vibration measurement&thermometer holes help users select instruments.Thin oil lubrication.
4.Optimized double-suction impeller;efficiency, stabilization, high cavitation performance; self-balancing axial force.